Simply Better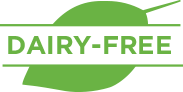 The world is changing and you're asking for your food to be better and simpler. Not just for you, but for the generations to come. We're listening and working hard to continue the Smart Balance tradition of making the staples of your diet better than before – for you, your family, and the world.
---
What's New?
LESS WATER – While others spreads have increased water, we've taken water out. Because a spread with less water performs better in every application: cooking, baking, and spreading.

100% DAIRY-FREE – We made a favorite even better by using only 100% Dairy-Free ingredients.

USE IT LIKE BUTTER – An independent panel of chefs and bakers agree: the new Dairy-Free Smart Balance performs just like butter!
Cook
Use in all your favorite dishes to lighten up comfort foods, create velvety sauces and dress vegetables with buttery flavor.
Bake
Replace butter with dairy-free Smart Balance in any baking recipe for flaky biscuits, delicious cookies, breads, and more.
Spread
Add a delicious, creamy buttery taste to all your favorite foods with an easy smear of dairy-free Smart Balance.