Coupon Download Instructions
YOU'LL NEED (Basically):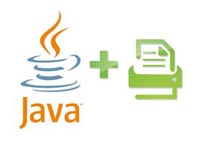 JAVA
You may be prompted to download a small, free JAVA application in order to print your coupons. Don't know if you have JAVA enabled? Click here to see for sure:
http://java.com
.
PRINTER
You must have a printer in order to access these coupons. Make sure your printer is on, connected with your computer, and loaded with paper.

DON'T SEE ANY COUPONS?
There are a few reasons you may not see any coupons available to you.
If you have already downloaded your allotment of coupons for the month, you will not see any coupons available – even if you have received an email announcing new coupons. We appreciate you checking back – you just beat us to the punch!
We try our best to make sure there are plenty, but there are a limited number of coupons available for everyone to download. Once they have all been downloaded, the site may not show that any coupons are available – even if you haven't downloaded any.
We generally try to add more coupons when this happens, so you may wish to check back after a few days. However, we cannot guarantee that, and sincerely apologize for any inconvenience this causes.
The third-party coupon vendor displays coupon offers by zip code. If you have no zip code entered into the "Enter ZIP code for more offers" box on the next page, you may not see any coupons.
OTHER PROBLEMS?
Can't print what you see? Coupon Printer won't install? Don't know how to enable JAVA?
We've partnered with SmartSource to bring you these great coupons. We make the products you love; they are fully in control of the coupon technology. Click here to read their Frequently Asked Questions.
GET COUPONS BY MAIL
You can also get a coupon by mail. Click here.
MORE ABOUT SMARTSOURCE
The SmartSource Coupon Printer is a small Java application that enables you to print our coupons directly to your printer. The Coupon Printer allows for high-quality coupons that will scan at the retail store register.
Installing the Coupon Printer will not expose your computer to any virus, spyware, adware, or computer conflict. You can rest assured knowing that the SmartSource Coupon Printer is issued by News America Marketing, a News Corporation Company. Protection software leaders, like Symantec, McAfee, and Trend Micro, all recognize our product as safe and secure.
For tech support inquiries, please visit this site.
OPERATING SYSTEM REQUIREMENTS:
Windows XP, Vista, 7 and 8
OSX 10.6 (Tiger) through 10.9 (Mavericks)
WE SUPPORT THESE BROWSERS:
Internet Explorer 6.0 through Internet Explorer 11
Firefox 19 through Firefox 26
Chrome 23 through Chrome 32
Safari 4 through Safari 6
SUPPORTED JAVA VERSIONS:
Java 6 through Java 7.51*
– MAC OSX blocks all versions of Java except the most current version.
– Firefox also blocks all versions of Java except the most current version.
* BLOCKED JAVA VERSIONS: